A Local Leader
Your Austin Storage is a recognized leader in self-storage in Austin, Texas and our community, with convenient locations all around Austin's hubs at Pond Springs, Mopac, and Ben White Boulevard. Your Austin Storage is a family owned and operated company, proudly offering reliable, affordable and safe self-storage options to service Austin and the surrounding areas for more than 30 years. We provide families, students, and businesses with safe, clean, and affordable options to meet their needs. Whether you need space for a short time during a move or climate control for longer rentals or priceless family heirlooms, our reputation speaks for itself with the largest number of returning customers. Call us today and find out why we're Austin's favorite storage.
At Your Austin Storage, we have 3 convenient self-storage locations around Austin: Our North, Northwest, and South storage facilities are designed to meet any moving and storage need citywide. Our employees and customers help us foster an environment of continuous improvement, which supports one of our core values of transition and transformation. We believe that every storage unit tells a story, and we want to help you preserve yours during your time of transition – whether you're moving or renovating, empty nesting, running a small business, downsizing, or needing to store college dorm items over the summer.
Our friendly and well-trained staff offer a level of service that "the Big Guys" can't beat. Our affordable prices and convenient locations are simply unbeatable. No storage need is beyond our scope: drive-up ground level units for frequent access, private stow-away storage for your treasures, climate control, and storage for your vehicles (cars, RVs, or boats). Just ask!
We're always delighted when strange finds pop up at our locations, like the '59 Cadillac we discovered in one of our units. Our customers store items from air hockey tables to zebra-skin rugs — and everything in between. Patrick Jones himself is a customer.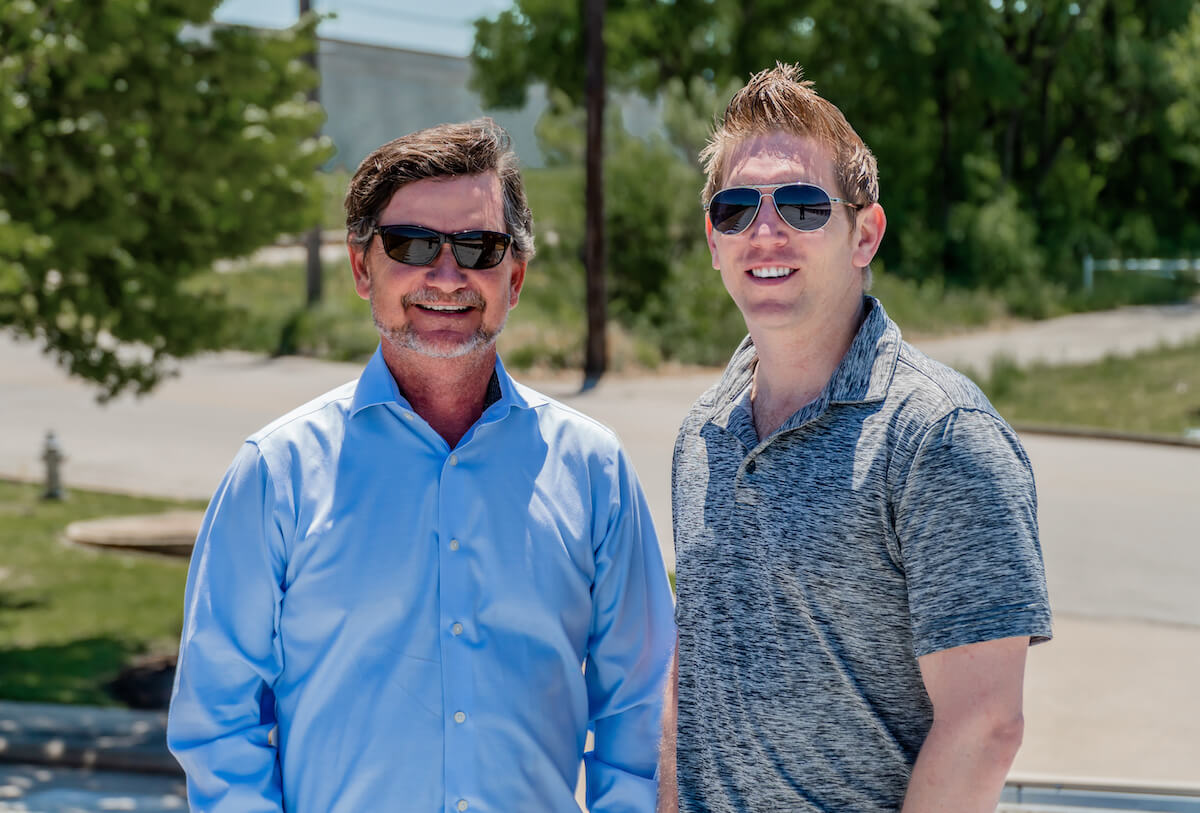 YOUR AUSTIN STORAGE OWNERS, JASON JONES (L) AND PATRICK JONES (R)
Your Storage Unit Tells A Story
No two storage needs are alike. Just as unique as the things you need to store is the story and journey they came on. And just like our customers, we also have a story.
We come from Austin roots and have been a family-owned business for more than 30 years. Now managed by sons Patrick and Jason Jones, they bring a combined 25 years in the self-storage industry to provide customers with top-notch storage solutions.
You could say it's in Patrick's and Jason's blood. Patrick remembers spending many weekends as a kid rollerblading down their storage units' long aisles. Today you'll still find him occasionally walking the halls — without the blades — to inspect the facilities and chat with our friendly site managers and valued customers.