Say YES To the Unit: How to Use Storage to Tackle the To-Do's Before "I Do!"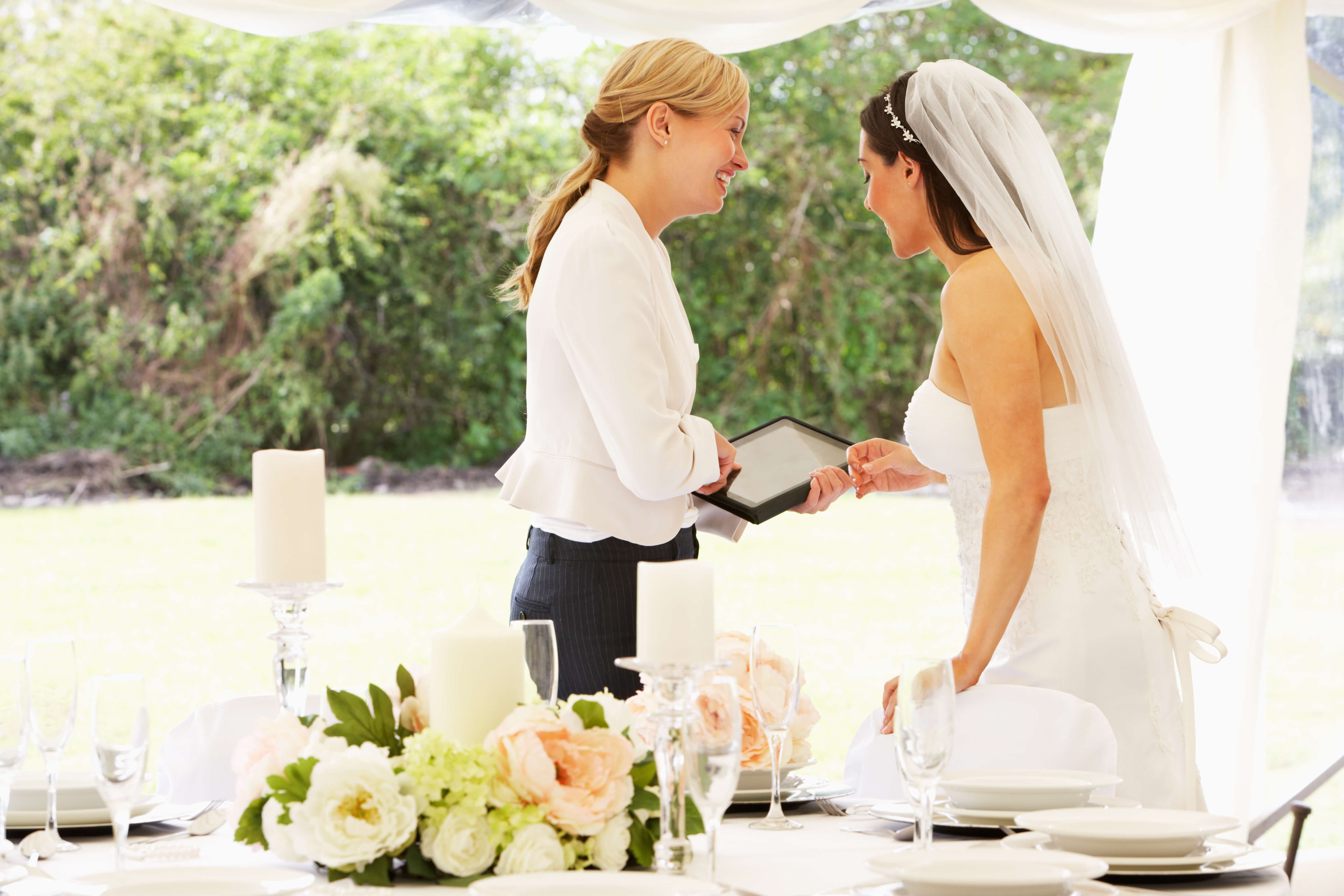 June is the month for weddings. Love is in the air, the weather is great, and it's the perfect time to gather loved ones to celebrate. Ever wonder why the June calendar fills up with wedding dates? It's said that the goddess Juno (for whom June is named) was the protector of women, especially in marriage and childbearing. So, a wedding in Juno's month was considered an auspicious occasion.
It's nice to know there's a goddess Juno to watch over all the brides-to-be, since they're going to need her! Because in reality, when your lucky person popped the question (and you naturally said YES), little did you know that you, like all the other brides-to-be, were actually signing on to be a project manager.
Enter the wedding planning notebook.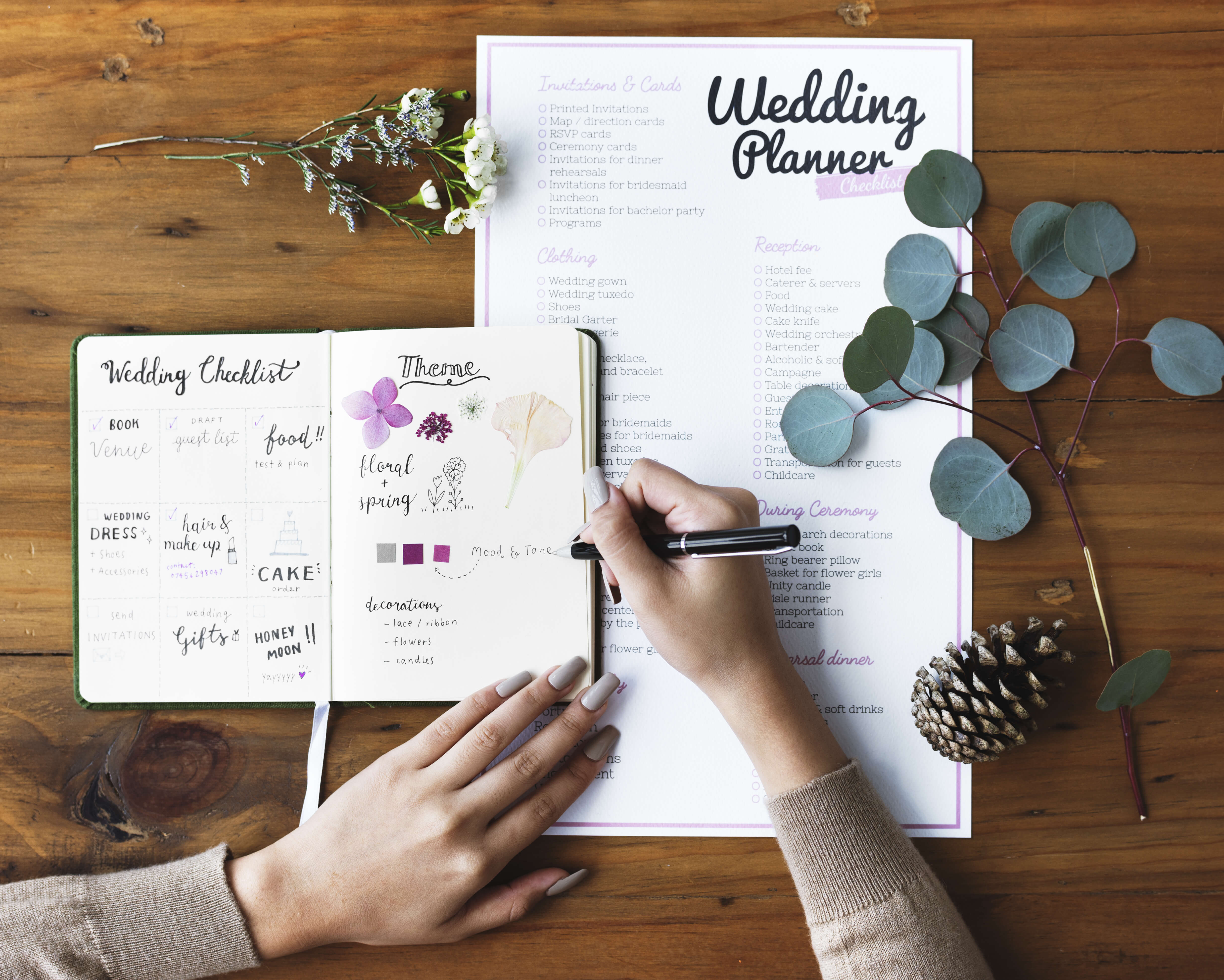 With your days now filled with a million details and logistics, we're guessing you've assembled a binder thicker than a small ottoman to help corral all of your working lists, inspiration photos, vendor names, and more.
You've got to make a guest list, select the venue, decide on food, choose your bridal party, hire vendors, choose a theme and colors....and the list goes on. And on. And on.
Add to this the fact that DIY weddings are on the rise, especially if Pinterest is any indicator. Just type in 'rustic chic outdoor wedding' and you'll see what we mean. Planning and executing your own wedding brings the possibility of saving money and creating a unique and intimate event that truly reflects your combined personalities. However, if you're going the DIY route then you need to make peace with the fact that you'll be juggling a ton of to-do's before you actually get to "I do."
When you start tallying up everything you'll need to pull off the Big Day, we're here to let you in on another secret weapon -- right behind that massive wedding binder you're toting around. Are you ready?
You need a storage unit.
It's that simple. And with how affordable self-storage units have become these days -- and the ability to rent month-to-month -- you really can't afford not to rent one. You'll start to accumulate wedding-related items quickly, and a storage unit can keep them all organized while also keeping your home and garage a wedding paraphernalia-free zone.
If you've ever had a storage unit before, then you know that there's a method to the madness in how it gets arranged. We cover a lot of the basic storage tips, but here we offer five wedding-related ways to make a storage unit work for you.
1. Collect Decor and Gifts
Storage units are perfect for storing all of the wedding decor you start to purchase and borrow. Add some inexpensive shelving to hold candles, vases, ribbon, and more.
You can also store wedding decorations and crafting supplies in plastic storage tubs so that they're easier to grab when you need to transport them to the wedding site.
Storage units are also great for housing any unopened wedding gifts until after the honeymoon. When you return, you can go at your own pace in determining how to integrate them into your new home.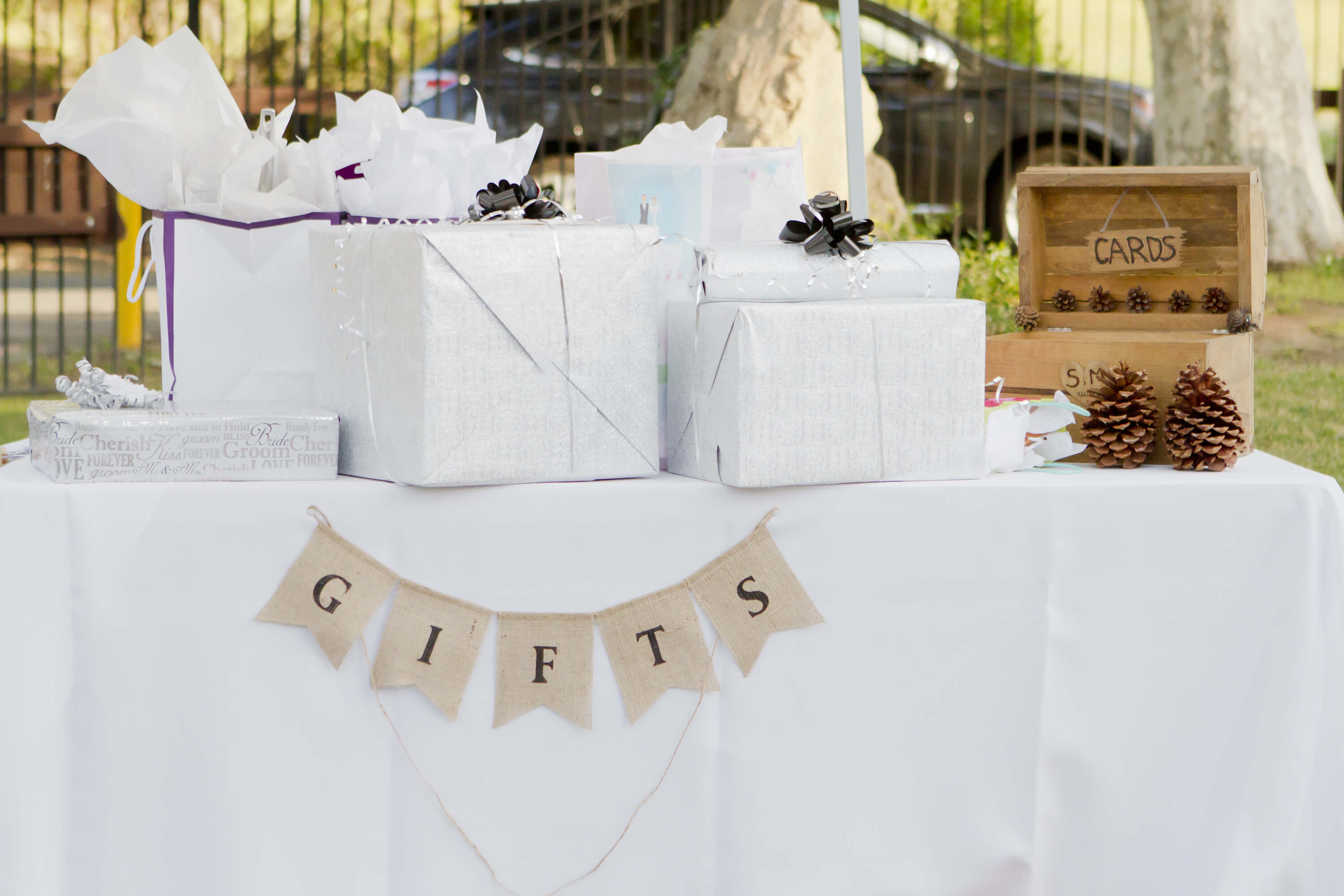 2. Store Tables and Chairs
Whether you're planning an affair for 250 people or something much smaller, you'll need a good number of tables and chairs. If you're not renting and plan to collect these from your friends and family, you'll need a place to store them. If you're storing a large number of chairs or tables, we recommend investing in a chair dolly to make transport to the wedding site easier.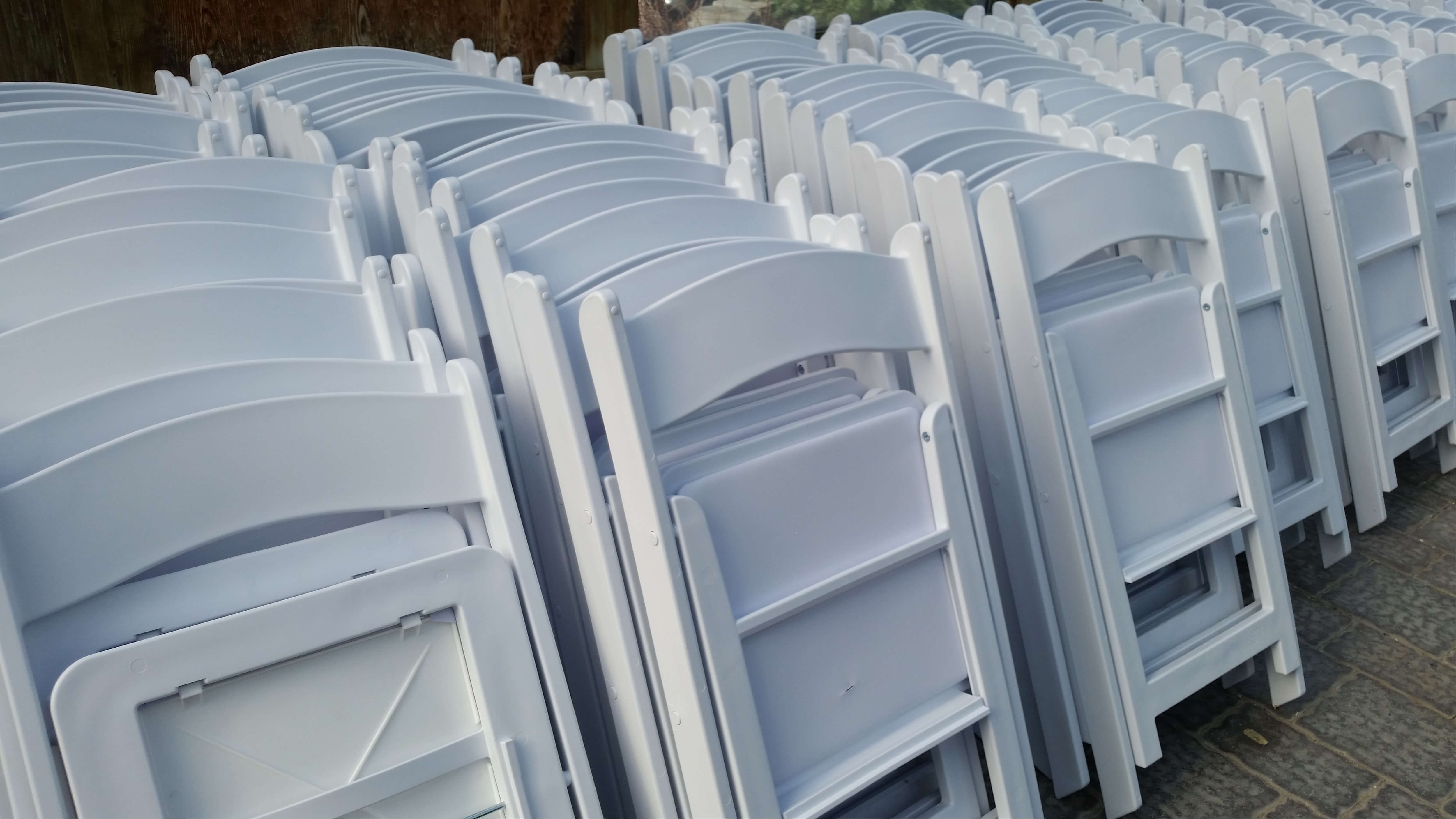 3. House Furniture and Bulky Items
If one or both of you are moving to a new home post-wedding, then a storage unit is the most practical place to store furniture and big items -- especially if you're working against a lease deadline.
And to get even more creative, if you're hosting a home wedding, you can use your storage unit to temporarily house items like patio furniture that need to be cleared out of the way.
Our February post highlights things to consider when moving in together, and it all applies here too. Take a quick look for our tips on how to land in your new love nest with relative ease.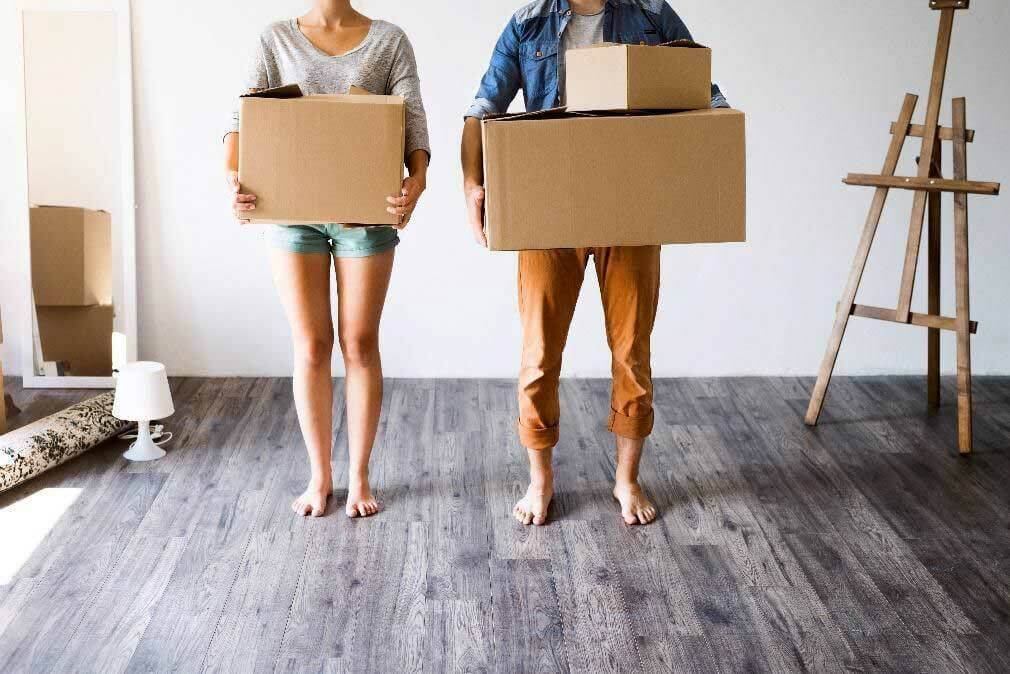 4. Preserve Your Wedding Dress
Like many brides, we're guessing that you'll want to preserve your wedding gown. Our units offer a dry, dark location so that your dress doesn't fade or deteriorate.
Before your store your dress, have it cleaned by a professional who has experience with cleaning wedding dresses. They'll also know how to pack your dress for safe-keeping, including wrapping the dress in white, acid-free tissue paper and storing it flat in an acid-free, well-secured plastic box.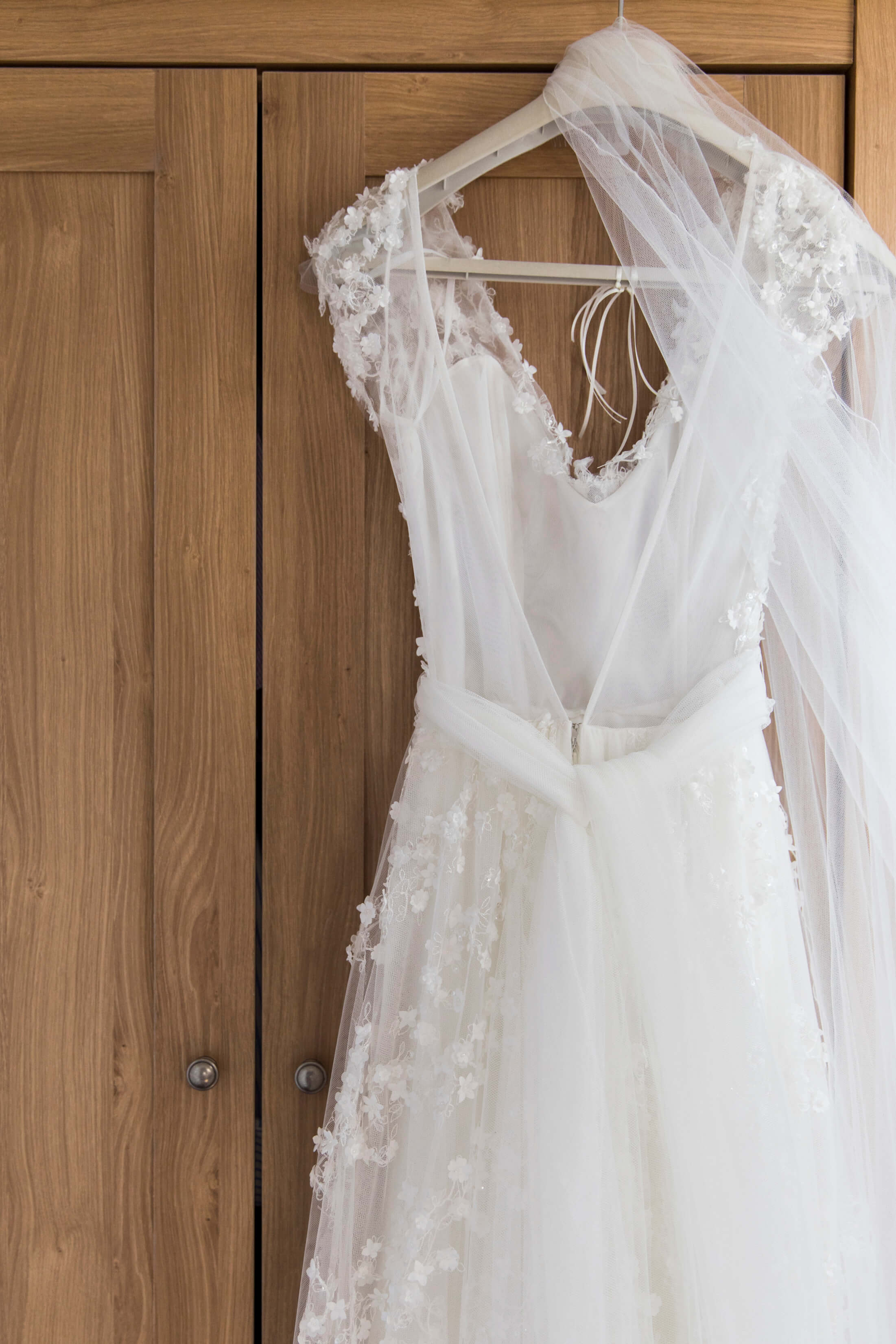 5. Consider Facility Location and Insurance
For many things in life, location is key -- and it matters here too. You'll want your storage unit location to be close to your wedding venue. If you're in the Austin area, you can choose from one of our three convenient locations all around Austin's hubs at Pond Springs (North), Mopac (Northwest), and Ben White Boulevard (South) for affordable pricing that can't be beat.
You can use our size guide and storage calculator to determine what unit size you need. We also offer climate-controlled, drive-up units, allowing you to drive right up to your unit to load and unload items instead of carting them through a long hallway.
You'll want to make sure your belongings are safe, so in addition to the safety features our facilities offer, we also recommend that you look at your homeowners policy. It may cover "off-premises" personal property coverage.
So, after highlighting all the ways a storage unit can make your path to the altar more smoothly traveled, we only have one question for you:
Do you say YES to the (storage) UNIT?
We think we know what goddess Juno would say!
---
A Note for Caterers and Wedding Planners
If weddings are your business, then a storage unit could make a lot of sense for storing larger, elaborate decorations, tables and chairs, DJ equipment, plates and glasses, cutlery, chafing dishes, and more. We love to help small business owners find the right self-storage unit. With zero fees, deposits, or long contracts, you can rent for just one month, month-to-month, or something longer term.
Two storage tips you might find helpful:
1) We love this 'out of the box' use for wardrobe boxes. Use the rod inside to hang and arrange your fabric party accessories like tablecloths, linen napkins, large pieces of tulle or satin. Tape fabric swatches to the outside of each box to you know what's stored inside.
2) Same goes for tool chests. Their small compartments and drawers make them a great option for storing things like card holders, candle holders, napkin rings, safety pins, crafting supplies, and so forth. You can use the larger drawers on bottom for items like pillar candles and vases.
Keep Reading
Why Our Mess Causes Stress (And What To Do About It)
Valentine's Day Edition: When Love Equals Living Together
Habits + Habitat: Five Steps to Declutter Your Domain
3 Steps to Increase Your Self-Storage Savvy