Now that we've just celebrated the long Labor Day Weekend, can you believe that summer is practically over?!? This summer seemed to fly by! Here in Texas, the warm weather still makes it feel summery, and we're still fortunate enough to steal a bit more precious time outdoors.
An experienced Texan knows that the change of seasons is about more than falling temperatures. It's about a change in lifestyle and schedules. For families, it's about getting back into the school routine, including all the extracurricular activities that come with it. For others, it's about getting back into the swing of adulting. You know, doing all the things you put off this summer. (Oil change or dental exam, anyone?)
Across the board, we're swapping swimsuits for schedules (busy!) and camping gear for calendars (full!). 'Tis the season of Getting Things Done -- a bit like an organizational New Year, without any of the pressure that traditional New Year's resolutions bring.
One big thing we can do to make life easier is taking time to swap out all the Summer Stuff -- water toys, camping gear, recreational vehicles, wardrobe, lawn and garden supplies, and more. And there's always much more than we think there is. This is clearly demonstrated when we have to maneuver all of this stuff like an obstacle course, just to pull out the fall decor for our front porches.
So here at Your Austin Storage, we like to recommend that you set aside just a little bit of time to stage what we call the September Swap-Out. In just one weekend afternoon, you can usher out the old to make way for whatever the new fall season brings.
And we happen to think that the best landing place for all your summer stuff is at a self-storage unit at Your Austin Storage. We've got three convenient locations around Austin for you to choose from -- Pond Springs, Mopac, and Ben White Boulevard.
Here's our summer hit list of what to move over to your own self-storage unit:
Deck Items (grill, furniture)

Summer Wardrobe

Water Toys

Recreational Vehicles

Lawn & Garden Equipment



Deck Items
BBQ Grill
Leftover food on the grill will attract the wrong crowd in your storage unit. Follow these easy steps to get your grill ready for storage before its long winter's nap:
Clean under the grates and burners, then apply a layer of oil to prevent rust from forming.

If your grill is especially dirty, preheat the grill one last time, then turn it off and scrub it with a grill brush to knock off as much as possible.

Next, take out the grates and flame tamers, and use a scouring pad to remove remaining residue with plain old soap and water. Rinse thoroughly to avoid any soapy residue.

Empty ash catchers or drip pans, then wash, scrub, rinse and dry before returning to their spots in the grill.

Wipe down the outside of the grill, cover with a grill cover, and then place in storage.
Deck Furniture
Deck parties are one of the best parts of summer. It takes a lot to set just the right outdoor ambiance, which means you'll likely have a lot to store away for next year's sunny days.
Before placing your wood chairs and tables in storage, replace any pieces that have become weathered and use an all-weather stain to prepare them for next year.

If your outdoor furniture needs a good cleaning, mix a ratio of ⅓ bleach and ⅔ water with liquid soap. Use a soft-bristled brush to reach all the cracks and crevices. You can also use a high-pressure power washer on a low setting.

Some furniture like rattan and wicker needs special care. Before storing it, clean with a damp cloth.

Aluminum patio furniture can rust even if it's painted. Use a rust cleaner and lightly sand away remaining stubborn corrosion. Touch up with appliance-grade paint and let it dry completely before moving to a storage unit.

Pack outdoor pillows in plastic bags, making sure they're completely dry.
Summer Wardrobe
If you live in a small space with limited storage options, putting your out-of-season clothing in a storage unit can make a big difference. It might be that you already have a storage unit for your winter clothes and other seasonal items.
Instead of just doing a simple swap, this is the perfect time to evaluate both your summer and winter wardrobes to figure out what you can donate or get rid of. You might even be able to make a few bucks by consigning some of that clothing on sites like ThredUP.com.
A few other tips:
Don't feel you have to swap out everything at once. After all, fall is a time of transition, especially if you live in a warmer climate. Maybe you switch the obvious stuff now and then schedule another swap-out toward the end of the year.

When you do the swap-out, also clean your wardrobe pieces. Wipe down your hiking boots and shake out the dirt. Take items to the cleaners, and consider adding mothballs and cedar blocks or sachets when you deliver your items to storage.

Fold everyday wear like t-shirts, tanks, and shorts and place in labeled bins, and utilize wardrobe boxes with built-in racks for dresses, summer suits, and larger items.

Water Toys
Before moving to your storage unit, drain the water from your canoe or kayak, wipe it down well, apply any needed wax. Then, store upside down. Allow it to breathe by not placing a cover over it.

Pool toys need time to dry before storing them to prevent mold and mildew. Ensure there is enough time to dry from the time the pool closes, to when these items move to storage.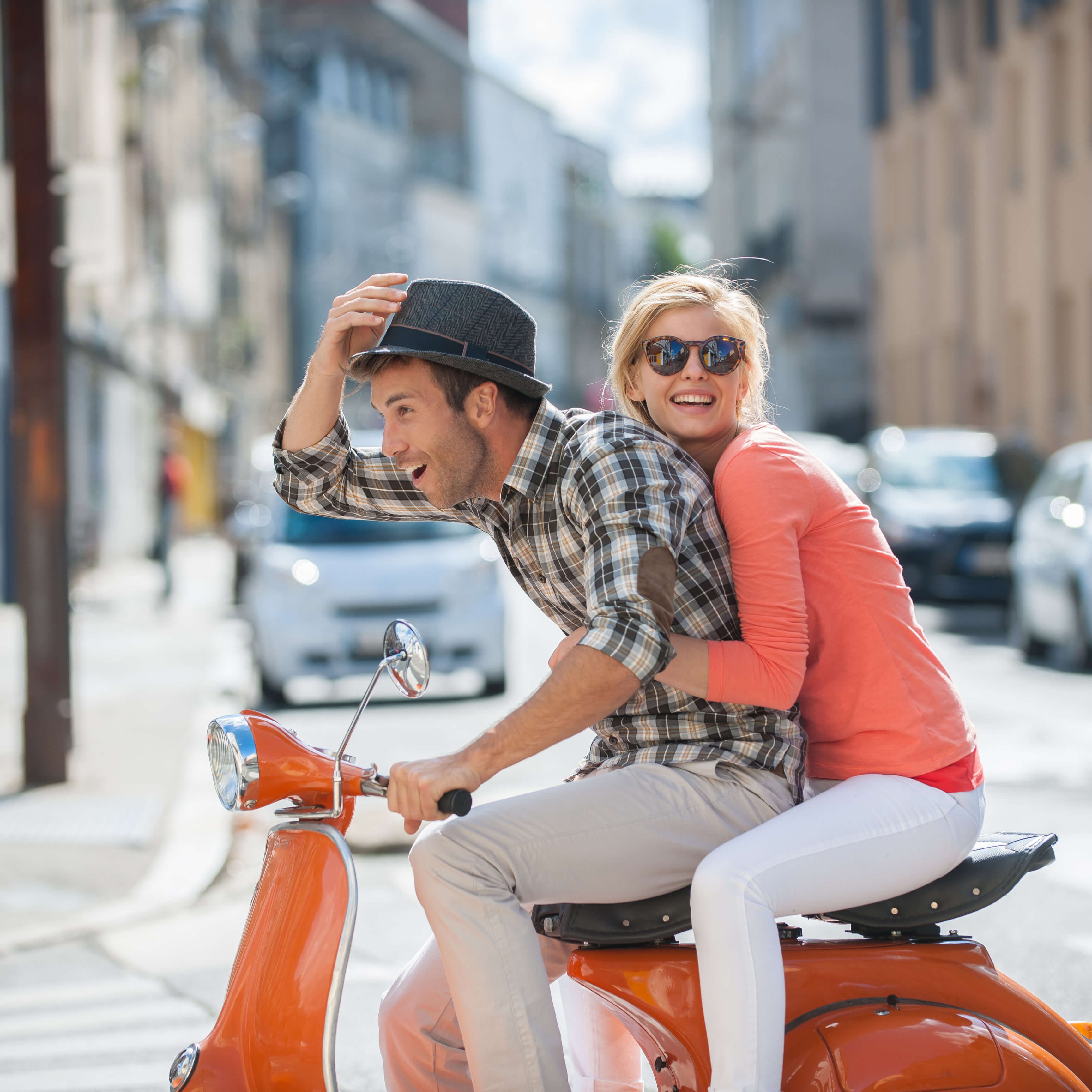 Recreational Vehicles
If you don't plan to ride your motorcycle or ATV through the fall or winter months, you can put it in storage and save the garage for your car(s). We've got some good options for you.
After you take your vehicle out for one last spin, top off your tank with fresh gas. Add fuel stabilizer and change the oil and oil filter.

You can also check the air filter and clean or replace it as needed. Brake pads, tires and belt or chain can be checked for wear.

Take the battery out, top off with distilled water, and store it at room temperature in a dry place. Check the pressure in both tires to make sure they're filled to the right level.

Wash, wax, and treat your vehicle with leather protectant.

Finally, tape up any openings or stuff them with cloth to help keep out the critters. Throw on a cover to keep your vehicle safe until next season.
Lawn & Garden Tools
Even if you live in a warmer climate where you can still do (or need to do) yardwork, it won't be long before it will be time to prep your lawn and garden tools for winter storage:
Before moving to your storage unit, take time to sharpen tool blades.

Replace the blade your lawnmower and clean under the deck to get rid of as much dirt and grass as possible. Keep your gear clean will help keep your storage unit clean.

Take the battery, spark plugs, and gas out of your lawnmower. It's important to take any flammable liquids elsewhere and NOT in your storage unit.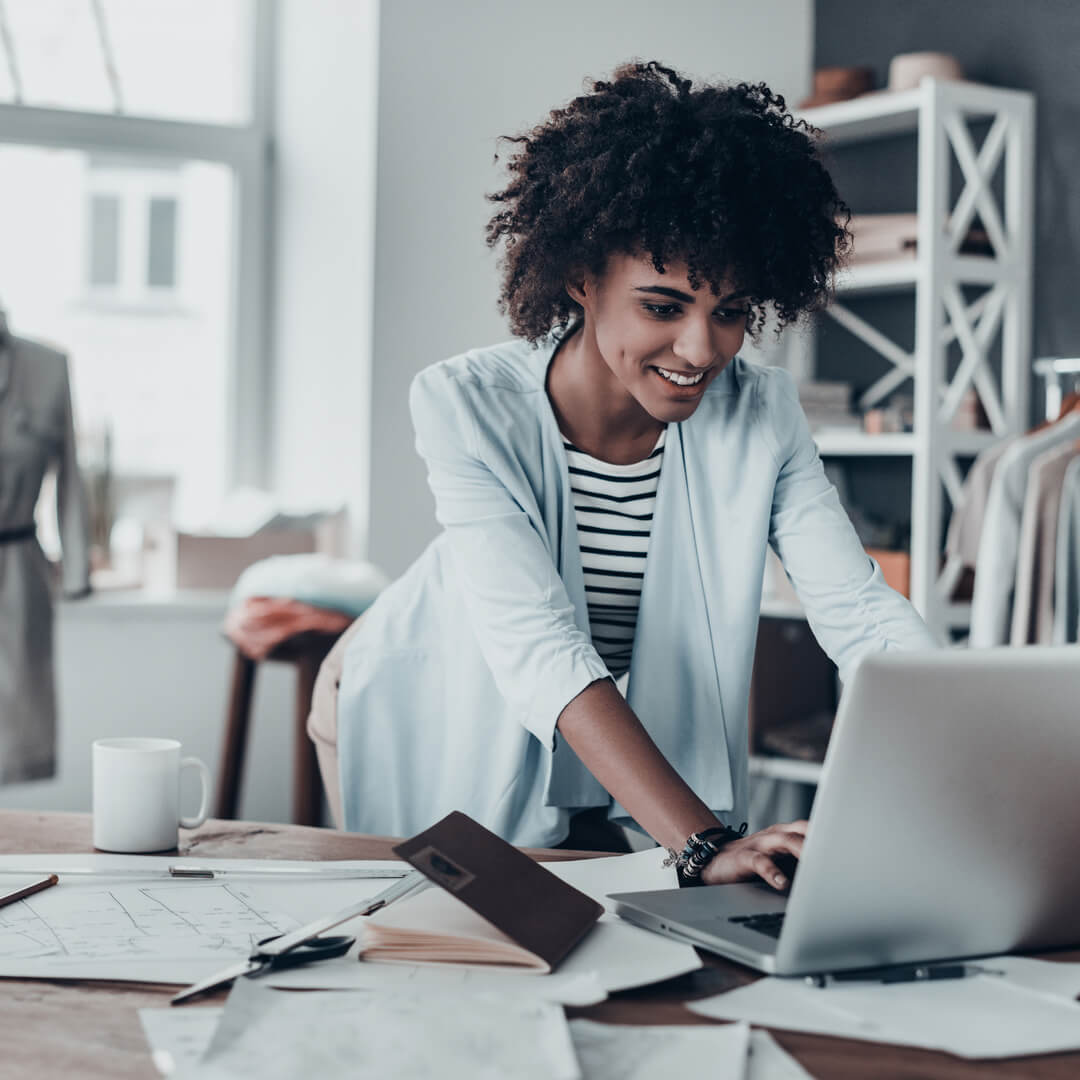 Small Business Tip
Small business owners, it's time to start thinking about the holidays. Plan for additional seasonal orders by stocking up while still keeping your space organized. A small storage unit can be a great option for a growing business. Learn more about our small business storage solutions.
Try Us On For Size
You'll be surprised by how much stuff you can get in a storage unit as small as 5x5. A unit this size can easily fit your lawnmower, garden tools, bins of summer clothing with some room left over.

A medium unit (10x10 or 10x15) can fit a motorcycle, canoe, and kayak, along with space for some patio furniture.

A large unit (10x20 or 10x30) is about the size of a single-stall garage and can hold a lot -- great for storing a fishing boat plus everything else we've already mentioned.

We've got tools to help you determine how much space you need. Just check out our handy Size Guide or Storage Calculator!
Cooler Weather and Climate Control
We don't deal with terribly cold weather here in Austin, but that doesn't mean there's no need for climate-controlled storage. Any items needing to be stored in a climate-controlled unit (antiques, art, wine, books, electronics, etc.) need a consistent temperature and humidity setting between 60-85 degrees all year round. We offer climate-controlled storage units at our Mopac and Pond Springs locations so that you can rest assured that the condition of your property will not be affected by outside conditions no matter the time of year.
Don't Forget!
Ask about our current specials on our Rates page or call us. Specials may vary by location based on available inventory.

Check out our Storage Tips page to get the most bang out of your storage unit.

When you store your summer items, make sure to keep a path clear to seasonal items like fall accessories and holiday decor.
Keep Reading
When Your Teen Moves to College: Moving Tips That Are Pretty Smart
No More Summer Clutter: Let Freedom Ring!
Say Yes to the Unit: How to Use Storage to Tackle the To-Do's Before "I Do!"
When Storage Means Business
Why Our Mess Causes Stress (And What To Do About It)
Valentine's Day Edition: When Love Equals Living Together
Habits + Habitat: Five Steps to Declutter Your Domain
3 Steps to Increase Your Self-Storage Savvy
Holiday Storage Hacks